Quick Enquiry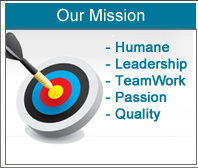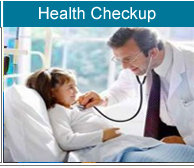 KRISHNA Heart Institute was conceived by Dr. Atul Chokshi, an Interventional Cardiologist practising in New York, U.S.A. and other like minded Physicians and Professionals of Indian origin residing in America. The primary purpose of establishing KRISHNA is to provide life saving technologies to the people of India and rest of the world at an affordable cost.
The Institute was established in 2000 as a high-end medical facility specializing in heart diseases, and has evolved into a center for all types of cardiac care, including Angiographies, Angioplasties, Cardiac Arterial By-pass Graft surgeries ("Open-heart" or "By-pass" surgeries). The institute offers pioneering medical techniques in the field of cardiac care, including "Beating-heart" (off-pump) By-pass surgeries and Radial Angiography. Over the period of time, the Institute has expanded into other highly specialized areas of medical care, including Joint Replacement Surgery for Hip and Knees, Plastic and Reconstructive Surgery, Onco Surgery and Minimally Invasive Surgeries. Maintaining it's tradition of providing a high level of care and advanced medical technology, the Institute is the first in this part of the world to set-up ISO-100 operating theaters where air is changed 130 times per hour to provide hygienic and infection-free environment for major surgeries.
ABOUT KRISHNA HEART
KRISHNA Heart and Super Specialty Institute is one of Gujarat's leading medical facilities with a mission to provide high quality of medical services at an affortable cost to people around the world.

The hospital is equipped with modern medical technology and equipments, leading physicians and surgeons and a highly skilled staff.

The Institute is located in Ahmedabad, India, in a park like campus, with easy access from India and abroad.

A team of qualified medical professionals provide the high quality medical, surgical and preventive care support for the life-saving mission of KRISHNA.

Today, KRISHNA is known for its innovative diagnostic and treatment procedures, and extensive work in Cardiology, Joint Replacement and other Medical areas.

Backed by a team of expert Physicians in the field of Cardiology, Orthopedic Surgery, Plastic Surgery, Cancer Surgery, Neuro Surgery, Anesthesiology, Electrophysiology and other highly specialized medical treatments, the Institute is a trusted name in providing patient care and medical services.
International Patients
They have a track-record of successfully providing high quality of medical care to our International patients. Quality medical care is made available at KRISHNA to our International visitors at economical rates.
Record of successfully serving many discerning patients from around the world, including: USA, Europe, Canada, Africa, Middle-East.

Easily accessible

Direct flights from UK, USA and the Middle-East

Situated in a park like campus in Ahmedabad, India
They provide a comprehensive, single-point-of-contact service for arranging a medical visit to KRISHNA, including:
Complete assistance in organizing a medical visit to KRISHNA for the patient and accompanying guests, including:

Pick-up and drop-off at the airport

Travel planning for the patient and relatives

Comfortable accommodations for patients and relatives

Stylishly furnished, air-conditioned rooms with all modern comforts, attached bathrooms, 24 hour hot/cold water, television, laundry, available concierge/attendant and other amenities

Deluxe, VIP and other rooms to fit variety of budgets

Accommodation assistance for relatives and visitors
In addition to providing affortable healthcare, they are meeting the special needs and concerns of our International patients. Our International Patient Center is dedicated to assist you before, during, and after your stay in India to ensure a satisfying visit.
Our friendly and professional Medical Administrator will be happy to assist you in:
Assessment of the patient's medical needs prior to arrival.

An escort to greet and assist families at the airport.

Transportation to and from the airport.

Help with scheduling doctors' appointments, admission procedures, collecting medical reports and arranging follow-up appointments.

An escort during doctor consultations, examinations, medical and surgical procedures.

Follow-up on patient's future medical needs.

Other General Inquiries.
Hospital Infrastructure