Obesity Surgeons and Hospitals in India.
Plan your Obesity Surgery in India from Best Obesity Surgeons and Hospitals in India with Forerunners Healthcare Consultants.
Gone are the days when the daily activities took hours of physical toil. Life has become faster and people want everything done in an instant. This 'snap of finger and finish' attitude has made us lazy and we want most of our daily chores done with a remote.And hence, Top Obesity Surgery Hospitals in India are also flooded with obesity cases. Researches show that obesity deaths have joined the likes of Cancer, AIDS, Diabetes. Losing weight can be a Herculean task and so we at Forerunners Healthcare Consultants, help you in the journey.
How things function at Forerunners Healthcare Consultants?
Top-notch medical panel: Forerunners Healthcare Consultants have ties only with the best bariatric obesity surgeons and doctors in India, a prerequisite in treating any medical condition home or abroad.
Primary formalities: We assist the patients in arranging medical visa, accommodation for the patient and family, meals, appointment with top bariatric surgeons in India.
Professionalism : The benefit of Obesity Surgery under Forerunners Healthcare Consultants ensures the utmost care to maintain ethics in meeting patient's need.
Budget friendly: Financial aspects affect medical treatments in a huge way. Bariatric surgery cost in India won't burn a hole in your pockets. We offer low cost Obesity Surgery from the top bariatric surgeons and best hospitals in India.
Other vital services: We also take care of quick visa letters, health diet as advised by your attending surgeon, to and fro airport travel, vacation tour, etc.
International Patient Experience

Mr. Raymond, Hong kong
Weight Loss Surgery
I am Raymond Ramos from Hong Kong. I was obese and had failed in all efforts to lose weight. I came across Forerunners Healthcare Consultants who arranged my obesity surgery in India under the best medical faculty. I now feel younger and energized. I sincerely thank Forerunners Healthcare team for their assistance.
Why do You Need Obesity Surgery?
Obesity surgery is performed only on severely overweight people who are more than twice their ideal weight. This level of obesity is often referred to as morbid obesity since it can result in many serious, and potentially deadly, health problems, including hypertension, Type II diabetes mellitus (non-insulin dependent diabetes), increased risk for coronary disease, increased unexplained heart attack, hyperlipidemia, and a higher prevalence of colon, prostate, endometrial, and, possibly, breast cancer.
Obesity is the condition of being significantly overweight. It is usually applied to people who are 30% or more over their ideal body weight. While medical therapy and dietary therapy and other weight loss treatments can improve weight-related conditions, surgical weight reduction offer a more durable option to improve most weight–related medical conditions.
Obesity surgery is usually performed in a hospital by a surgeon who has experience with obesity surgery or at a center that specializes in the procedure. General anesthesia is used, and the operation takes 2-3 hours. The hospital stay lasts for about a week.
Are Obesity Surgeons and Doctors in India the best in the world?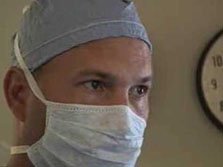 Obesity has reached epidemic proportions globally, with more than 1.7 billion people falling in the overweight/obese category (as per WHO). Doctors that treat obesity have more than just the operation itself to deal with. Research on obesity shows that there are many facets to Bariatric beyond the weight loss surgical procedure itself. There is the nutritional health, physical activity, and psychological health that needs to be addressed, and having a bariatric surgeon with a multi-faceted approach to weight loss that addresses the whole person. Choosing an excellent Obesity Surgeon or doctor can minimize the risks associated with the obesity surgery.
Our top bariatric surgeons in India are trained at the best medical schools in the world and have many years of experience in performing obesity surgery. These doctors are supported by nurses and paramedic staffs who manage the unit round-the-clock. The Qualifications of an Obesity Surgeon in India are as follows;
MS in General Surgery
MCH in Obesity Surgery
DNB/FRCS/MRCS from International Colleges and Hospitals
International Fellowship and Training Programs
Publications and Paper Presentations in Reputed Scientific and Medical Journals
Wide Clinical Experience
Top 10 Obesity Surgeons of India
Dr. Muffazal Lakdawala
Dr. Randeep Wadhawan
Dr. Paritosh Gupta
Dr. Ramen Goel
Dr. Ajay Kumar Kriplani
Dr. Pradeep Chowbey
Dr. Ahsan Badar
Dr. Mahendra Nawaria
Dr. Sanjay Borude
Dr. Vikas Singhal
Consult the Top Obesity Surgeon of India?
Click Here
List of Best Obesity Surgeons in India
Dr. Pradeep Jain
Dr. Ashish Pitale
Dr. Parveen Bhatia
Dr. Sukhvinder Singh Saggu
Dr. Aloy J Mukherjee
Dr. Saket Goel
Dr. Ashwinikumar D. Kudari
Dr. Gopinath Consultation
Dr. V Baskaran
Dr. Uday Shankar
Dr. Saurabh Misra
Dr. Poorna Chandra K.S.
Dr. Rajshekar Nayak
Dr. Sampath Kumar
Dr. Vinodha Reddy
Dr. Sumit Talwar
Dr. Ramesh V S
Dr. Ravishankar Bhat
Dr. Ganesh Shenoy K
Dr. Vani Vijay
Dr. Deepak Subramanian
Dr. Prabudoss
Dr. A.Mohan Rao
Dr. J. K. A. Jameel
Dr. Karthik R
Dr. Neha shah
Dr. Raj Palaniappan
Dr. T. K. Neelamekam
Consult the Best Obesity Surgeon in India.
Click Here
Top bariatric surgeons of India are responsive to the needs of their patients and their families and as a part of an ongoing modernization program; they are continually upgrading their services and equipments to provide nothing but the best.
Obesity Surgery team in a Hospital includes following professionals:-
Clinical psychologist/ Psychiatrist
Fitness expert
Endocrinologist
Laparoscopic/ Bariatric Surgeon
Cosmetic Surgeon
General Physicians
Gastroenterologist
Chest Physician/ Pulmonologist (Sleep apnea/ Sleep disorders)
Dietician
What facilities do top Obesity Hospitals and Clinics in India offer?
Obesity surgery hospitals and clinics in India have already created a niche for themselves in the surgery world, exploring and touching new horizons in the field of treatment and medical industry, providing a wide range of medical equipment, and allied products that offer efficient and accurate results to the patients. Top bariatric surgeons of India are responsive to the needs of their patients and their families and as a part of an ongoing modernization program; they are continually upgrading their services and equipments to provide nothing but the best.
Bariatric surgery centres in India offer comprehensive evaluations before surgery and follow-up care after surgery, including support groups, dietitian services and continuing education. They are equipped with the latest technology and provide excellent medical care.Several Indian hospitals boast of the excellent infrastructure and quality time and attention for each patient is a requisite to abide by. These hospitals also have eminent panelists, surgeons and consultants to restore your health.
Top 10 Obesity Surgery Hospitals of India.
Artemis Hospital, Gurgaon
Apollo Spectra Hospital New Delhi
Max Super Speciality Hospital, Saket
Wockhardt Hospital Mumbai
Indraprastha Apollo Hospital, New Delhi
Asian Bariatrics - Obesity Centre
Medanta Hospital Gurgaon
Saifee Hospital Mumbai
Gleneagles Global Hospitals Mumbai
Sir Ganga Ram Hospital
Consult the Top Obesity Surgery Hospitals of India?
Click Here
List of Best Obesity Surgery Hospitals in India
Paras Hospitals
Safdarjung Hospital
Max Balaji Hospital
Rockland Hospital
Medanta - The Medicity
Sukhda Hospital
Bhatia Global Hospital
Primus Super Speciality Hospital
Dr. Malathi Manipal Hospital
Fortis Obesity Surgery Clinic
Magna CODE Clinic
MediHope Super Specialty Hospital
Vikram Hospital
Beams Hospitals
Shanthi Hospital and Research Centre
Medistyle
Teja Hospital
Girishwari Hospital
Fortis Malar Hospital
The 6th Sense Hospital
ALPHA HOSPITAL
Jayanth Acupuncture Clinic
Consult the Best Obesity Surgery Hospital in India.
Click Here
Cities where top and world renowned Obesity Hospitals and Clinics are situated are:
| | | |
| --- | --- | --- |
| Mumbai | Hyderabad | Kerala |
| Delhi | Pune | Goa |
| Bangalore | Nagpur | Jaipur |
| Chennai | Gurgaon | Chandigarh |
Obesity Surgery Cost Comparisons: India VS Other Countries (USA, UK, Thailand, & Singapore)
India is the most preferable destination for patients who are looking for low cost obesity surgery. The cost of the obesity surgery in India is typically a fraction of the cost for the same procedure and care in the US and other developed countries. The cost can vary depending on type of surgery and other medical conditions of a patient.
The costs of the Obesity Surgery based on the type of surgery required in various countries in the chart / table are given below. The price comparison is given in USD.
| | | | | | |
| --- | --- | --- | --- | --- | --- |
| Type of Obesity Surgery | USA | UK | India | Thailand | Singapore |
| Gastric Bypass Surgery | $23,000 | $18,500 | $6,000 | $7,500 | $9,000 |
| Sleeve Gastrectomy Surgery | $15,000 | $12,000 | $5,500 | $7,000 | $8,500 |
| Gastric Band Surgery | $14,500 | $11,500 | $5,000 | $6,500 | $7,500 |
| Gastric Balloon Surgery | $8,500 | $6,800 | $3,000 | $3,750 | $4,500 |
*The price for the Obesity Surgery is an average collected from the 15 best corporate hospitals and 10 Top Obesity surgery experts of India.
*The final prices offered to the patients is based on their medical reports and is dependent on the current medical condition of the patient, type of room, type of surgery, hospital brand and the surgeon's expertise.
How to get Low Cost Obesity Surgery in India?
We have worked out special packages of the Obesity Surgery for our Indian and International patients. You can send us your medical reports to avail the benefits of these special packages.
You would be provided with 3 TOP RECOMMENDED SURGEONS / HOSPITALS FOR YOUR OBESITY SURGERY in India.
CLICK HERE
Patient Testimonial - Obesity Surgery done in India for Ms. Stella Morris from San Francisco

Ms. Stella Morris from San Francisco

Forerunners Healthcare is believed to be the best medical tourism company around the world for low cost obesity surgery. In the recent years, there are people who have trusted Forerunner for high level of professionalism, skill and care during their low cost obesity surgery in top most hospitals of India. The medical tourism company is associated with the best hospitals and weight loss clinics with the most talented doctors, surgeons and a skilled team of professionals. Over the years it has gained reputation for warm hospitality and for making every stay most comfortable while their affordable pricing structure. I am one of them to be blessed with the most successful and affordable weight loss surgerys at Forerunners.
Why plan your Obesity Surgery in India with Forerunners Healthcare Group?
Forerunners Healthcare Group has been pioneers in the field of medical treatment and surgery and has been highly successful in doing the job. Our process for providing obesity surgery has always been very simple and easy, but technologically advanced and latest. Once you register with us, you will be carried through your journey for weight loss smoothly & comfortably, each step made clear by detailed information. Our patients simply sail through their weight loss journey and remain under our expert's supervision and monitoring by e-mails after they go back home.
Our associate obesity surgery hospitals and clinics in major cities and states in India like Delhi, Mumbai, Pune, Jaipur, Chandigarh, Kochi, Nagpur, Bangalore, Hyderabad, Chennai, Goa and Kerala boast to be the best bariatric surgery hospitals in India. Its modern approach to medicine combined with its excellent clean clinical standards means patients will receive the best possible care.
Our approach and facilities includes;
Provide choices and help you make informed decisions.
Provision of carefully selected, highly qualified and experienced physicians and surgeons.
Provision of carefully selected JCI accredited hospitals and clinics.
Provision of Carefully selected destinations to suit your requirements.
Coordinate all medical correspondence with your selected surgeon.
Prepare detailed cost estimates.
Assist in your preparation for your surgery and accommodation.
Accompany you to all your surgery appointments.
Provision of Language Translators.
Provision of Foreign exchange facility.
Make all necessary booking.
Why travel to India for Obesity Surgery?
Medical tourism in India has become a common form of vacationing, and covers a broad spectrum of medical services. Medical tourism mixes leisure, fun and relaxation together with wellness and healthcare.
Rising health care costs in the U.S., coupled with the uncertainty of new health care legislation prompts growing numbers of Americans to travel to India for cheaper medical procedures and surgery. Surgery costs in India are less expensive than the US because, for the most part, due to lower medical malpractice insurance costs.
Important features that make India the preferred choice to international patients for their obesity surgery are as follows;
Internationally accredited hospitals.
30-70% cost advantage over US and UK.
Obesity surgeons with international exposure and training.
State-of-the-art medical equipment; on par with US and UK.
Friendly and efficient doctors and nurses.
Private hospital suites, similar to luxury hotel rooms.
Reduced waiting time for surgery.
Fewer communication issues as English is the second language.
Renowned for ancient alternative therapies like Ayurveda, Yoga, Therapeutic Massage, an exotic tourist destination - India offers beaches, mountains, cosmopolitan cities, quaint villages, and a pilgrimage to suit every palate. These ancient therapies have proved their mettle in the modern age and are most sought after for total wellness. Enjoy maximum benefits with authentic treatment.
Besides, medical treatment, India also has popular tourism spots like, Tajmahal, Pink City Jaipur, Desert of Rajasthan - Jaisalmer, Hill stations Shimla, Ooty and Nainital etc.
How many International Obesity Surgery patients came to India?
The list of TOP 15 countries from where the Obesity Surgery patients travelling to India is given below. The major reason of large number of patients travelling to India for low cost Obesity Surgery from these countries is because of availability of best bariatric surgeons in India working with top hospitals, affordable prices strategic connectivity, food, tourism options, zero language barrier and many other reasons.
The maximum number of patients for Obesity Surgery come from – UK, USA, Canada, Australia, New Zealand, Afghanistan, Iraq, Oman, Kenya, Nigeria, Sudan, Uzbekistan, Turkmenistan, Sri Lanka, Bangladesh.
Here are the approximate percentage wise distributions of the patients coming from Top 15 countries to India in 2017 for Obesity Surgery.
ARE YOU ALSO A PATIENT WANTING TO TRAVEL TO INDIA FOR OBESITY SURGERY?
You can contact us and share your medical reports with us.
Our International Patient Executive would connect with you and answer all that you need to plan your OBESITY SURGERY in India.
We would provide you with TOP RECOMMENDATIONS and assist your with the surgery planning.
CLICK HERE
Some of the common countries from which patients travel to India for surgery are:
| | | |
| --- | --- | --- |
| USA | UK | Canada |
| Australia | New Zealand | Nigeria |
| Kenya | Ethiopia | Uganda |
| Tanzania | Zambia | Congo |
| Sri Lanka | Bangladesh | Pakistan |
| Afghanistan | Nepal | Uzbekistan |
Below are the downloadable links that will help you to plan your medical trip to India in a more organized and better way. Attached word and pdf files gives information that will help you to know India more and make your trip to India easy and memorable one.
Why choose an Obesity Surgeon from India?

Obesity surgeons in India have received training and experience from the best medical institutes and are responsive towards the patient's needs and requirements, and they always stay abreast with the latest medical trends.

Who are the top Obesity Surgeons in India?

Dr. A.K.Kriplani, Dr. Arun Prasad, Dr. Muffazal Lakdawalla, Dr. Ramen Goel, Dr. M. Ramesh, Dr. Mahendra Narwaria, Dr. Pradeep Kumar Chowbey, Dr. Sanjay Borude, Dr. Sunil Sharma are some of the Best Obesity Surgeons in India.

Who is a Bariatric Surgeon?

A Bariatric Surgeon is an Obesity expert who performs operation on individuals in order to help them lose weight. A Bariatric Surgeon is generally qualified in MS in General Surgery, or MCH in Obesity Surgery or DNB/FRCS/MRCS from international colleges and hospitals, with wide international experience.

What are the services provided by the Obesity/Bariatric Surgeons in India?

Best Obesity Surgeons in India provides treatment depending upon the patient's health condition and need. The surgery options may be Gastric Bypass, Gastric Banding, Duodenal Switch, Gastric Sleeve Surgery, Restrictive, Malabsorptive, Combination (restrictive/malabsorptive) etc.

Are Obesity Surgeons in India really the best in the world?

Yes. The world has recognized the healthcare technologies in India, which are at par with international standards, delivering similar or even better results. Adherence to the highest quality standards of healthcare has made India a hot destination for obesity surgeries for the offshore patients.
To get free no obligation Quote For Obesity Surgery in India
Go to the Enquiry Form
Phone Numbers Reach Us
India & International : +91-9860755000 / +91-9371136499
UK : +44-2081332571
Canada & USA : +1-4155992537
Related Articles
List of Best Bariatric Obesity surgeons of India, List of Top obesity Surgery Hospitals in India, Top bariatric surgeons of India, Best bariatric surgery hospitals of India, List of Top bariatric surgeons in India, Best hospitals for bariatric surgery India, best bariatric surgeons in india, bariatric surgery centres in india